Splinter Cell: Blacklist gets 'The Fifth Freedom' trailer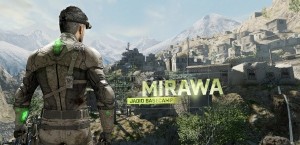 0
COMMENTS
DEVELOPER: Ubisoft
COMPANY: Ubisoft
PLATFORM:
Xbox
PlayStation
PC / Mac
POSTED:

@PierceJohnson
---
Ubisoft has released a trailer for Splinter Cell: Blacklist showing off Sam Fisher using The Fifth Freedom.
The Fifth Freedom is a level of clearance given to Fisher by the President, allowing him to use any means necessary to defend the United States.
Check out the clip below.
Splinter Cell: Blacklist launches 2013 for Xbox 360, PlayStation 3 and PC.