FIFA 14 box art is Messi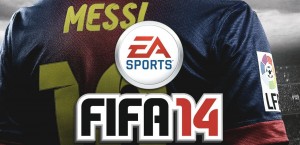 3
COMMENTS
DEVELOPER: EA Sports
COMPANY: EA
PLATFORM:
Xbox
PlayStation
PC / Mac
POSTED:

@PierceJohnson
---
Lionel Messi has been revealed as the cover star for newly announced FIFA 14.
The cover was posted on the official Facebook page for Xbox UK, which shows Messi with his back towards the camera.
In previous years Messi has been joined on the cover by other footballers targeted at local markets, so the UK version featured Joe Hart and Alex Oxlaide-Chamberlain, while the French version had Karim Benzema.
FIFA 14 was announced yesterday with new features such as realistic ball physics.
It was given a release date of autumn for Xbox 360, PlayStation 3 and PC.