New Super Luigi U details announced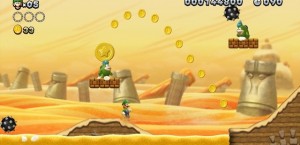 2
COMMENTS
COMPANY: Nintendo
POSTED:

@PierceJohnson
---
Nintendo has just announced details for New Super Luigi U on Wii U.
It's downloadable content for New Super Mario Bros. U, but apparently it will be "just like a new game" with each stage being timed at 100 seconds.
Stages of New Super Mario Bros. U have been changed with Luigi in mind, so he can jump higher and reach extra platforms that Mario couldn't, and he's also harder to stop after dashing.
It's scheduled to release this summer, during what Nintendo is calling "The Year of Luigi".