SEGA teases new Sony project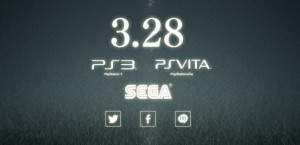 0
COMMENTS
COMPANY: SEGA
PLATFORM:
PlayStation
Mobile
POSTED:

@PierceJohnson
---
SEGA is preparing to announce a new PlayStation 3 and PlayStation Vita title on 28 March.
A teaser website was launched by the publisher last night revealing the date, while the tab for the site reads, "SEGA NEW PROJECT 0328".
It's unclear whether the project will be an entirely new IP or a new entry in an existing franchise, but all will be revealed next week.
What do you think the project could be? Leave us your thoughts in the comments below.