EA considering new sports franchises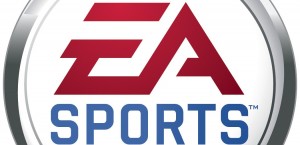 0
COMMENTS
COMPANY: EA Sports
PLATFORM:
Xbox
PlayStation
Nintendo
Mobile
PC / Mac
POSTED:

@PierceJohnson
---
Electronic Arts is considering adding more sports franchises to its already bulging portfolio.
EA Sports currently publishes games for several popular sports, including the likes of football, hockey and basketball.
However EA's chief financial officer, Blake Jorgensen, believes there is room for more titles in the future.
"For us, the big opportunities continue to be the FIFA franchise, the Battlefield franchise and then the core sports of Madden [NFL], NCAA [Football], NHL [Hockey], adding NBA [Live] and possibly a couple of new sports franchises along that way," he said during a Wedbush Technology Conference.
"Clearly, that's a big strength of the company and we want to continue that."
One new sports franchise that EA is adding to its line-up is the UFC, which it bought the rights to after securing a deal with THQ last year.