Ubisoft confirms Assassin's Creed 4: Black Flag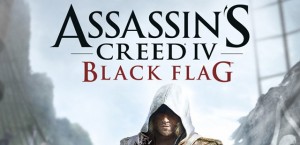 0
COMMENTS
DEVELOPER: Ubisoft
COMPANY: Ubisoft
PLATFORM:
Xbox
PlayStation
Nintendo
PC / Mac
POSTED:

@PierceJohnson
---
Ubisoft has officially confirmed Assassin's Creed 4: Black Flag.
The publisher also released box art for the pirate-themed game, confirming a release on PlayStation 3, Xbox 360, Wii U and PC.
The PS3 version will also contain '60 minutes of exclusive gameplay', with more details to be announced next week.
"We confirm that Ubisoft will announce all the details of Assassin's Creed 4 Black Flag on Monday March 4 at 5pm GMT," said an Ubisoft representative.
ArabicGamers will be bringing you much more details regarding Assassin's Creed 4: Black Flag on next week.
In the mean time you can check out the box art below.