Guns and Robots gets major update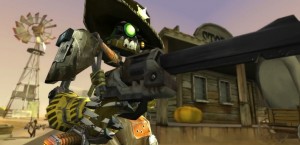 0
COMMENTS
DEVELOPER: Masthead Studios
POSTED:

@PierceJohnson
---
Free to play online shooter Guns and Robots has received a massive update, adding a new ranking system and new weapons.
A player's level will now be indicated by several different ranks, signified by icons at the beginning of each battle.
A new updated balance system has also replaced an old credit system, awarding players more bonus credits after each battle.
New weapons include 'The Stingray', which launches electro-tip darts at your enemies to shock and short-circuit their systems.
Click here to find out more about Guns and Robots and play the game for yourself.