Lego City Undercover gets new trailer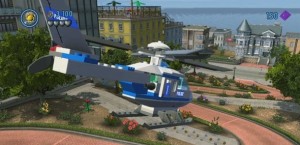 0
COMMENTS
DEVELOPER: TT Fusion
COMPANY: Nintendo
POSTED:

@PierceJohnson
---
Nintendo has released a new trailer for Wii U exclusive Lego City Undercover.
It shows how the Wii U GamePad can be used during gameplay, as it shows off an interactive map and allows players to receive mission updates and other information.
There is also the usual mix of humour and platforming that you'd expect to find in a Lego game.
Check it out below.
It was recently confirmed that Lego City Undercover would arrive 28 March.