Sanam announced by Team Food Fighter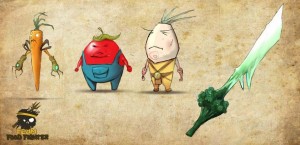 0
COMMENTS
---
Sanam has been announced by Team Food Fighter.
A side scrolling platform action-adventure game, Sanam has been developed by the Arab developers to be played in English and Arabic.
The developers are looking for funds in order to finish the game which will contain five unique chapters and each will contain five levels with a boss fight.
The game consists of three modes; Single player, Multiplayer and a Versus Mode.
The team started working on the game in August 2012, and they aim to release it in two years for Mac and PC.
You can learn more about the game by watching the video here below.