PlayStation 4 could be revealed this month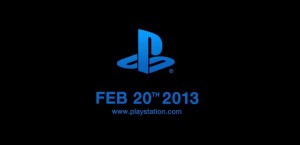 0
COMMENTS
COMPANY: Sony
POSTED:

@PierceJohnson
---
Sony could be set to reveal the next-generation PlayStation this month.
A special PlayStation event was announced for 20 February, where fans were invited to 'See the future'.
It was accompanied with a teaser trailer, featuring the PlayStation buttons and the 20 February date.
The event is being held in New York City and it will be live-streamed on the PlayStation Blog at 11pm GMT.
It's long been rumoured that the PS4 would be announced within the coming months, but this February date is sooner than many expected.
We'll keep you informed as soon as we hear more.