Crytek: Homefront 2 going ahead as planned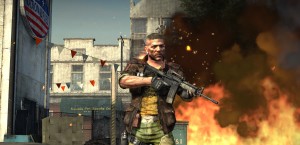 0
COMMENTS
DEVELOPER: Crytek
COMPANY: Crytek
PLATFORM:
Xbox
PlayStation
PC / Mac
POSTED:

@PierceJohnson
---
Work on Homefront 2 is going ahead as normal following Crytek's purchase of the IP earlier this week.
Homefront 2 was already being developed at Crytek before THQ's financial woes left it bankrupt.
Crytek general manager of games, Nick Button-Brown, said the studio is still planning to release Homefront 2 as first planned.
"From day one, the Homefront 2 team has been committed to creating a game that takes the series to new heights and features the level of quality and innovation associated with Crytek," he told CVG.
"Nothing has changed with regards our development of the game, and we look forward to sharing the finished product with players."
Crytek chief executive, Cevat Yerli, added: "Since we first reached an agreement to develop Homefront 2, we've been firm believers in the IP and its potential to excite and amaze players.
"Our cooperation with THQ was always positive and we would like to thank them for all their support over the last two years and express our sympathy to those affected by the recent events at the company."
Next on the agenda for Crytek is the upcoming release of shooter Crysis 3.