EA crowned number one publisher for UK in 2012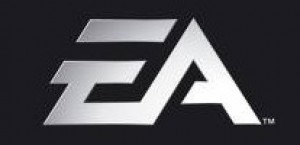 0
COMMENTS
COMPANY: EA
PLATFORM:
Xbox
PlayStation
Nintendo
Mobile
PC / Mac
POSTED:

@PierceJohnson
---
Electronic Arts recorded the highest amount of physical games sales for the UK in 2012.
The number one spot can be attributed to the ever-popular football title FIFA 13, which managed to shift 2million copies two weeks faster than FIFA 12.
Blockbuster games such as Mass Effect 3 and Need for Speed: Most Wanted also did well, while Battlefield 3 continued to sell throughout the year.
Second place was claimed by Activision, mainly for Call of Duty: Black Ops 2 and Skylanders.
Ubisoft finished in third after a very successful year, which saw Assassin's Creed 3, Far Cry 3 and Just Dance 4 all doing well.
The rankings were based on data from GfK Chart-Track.
1. EA
2. Activision
3. Ubisoft
4. Nintendo
5. Microsoft
6. Sega
7. Warner Bros
8. Take-Two
9. THQ
10. Square Enix