Resident Evil 6 DLC heading to Xbox 360 first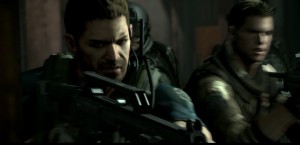 0
COMMENTS
DEVELOPER: Capcom
COMPANY: Capcom
POSTED:

@PierceJohnson
---
Capcom has announced that the first batch of Resident Evil 6 DLC will launch exclusively on Xbox 360 on 18 December.
Three new multiplayer game modes will be added; Predator, Survivors and Onslaught, available for 320 Microsoft Points each or altogether for 720 Microsoft Points.
Each mode has its own special feature, such as Predator mode, which supports up to six players and lets one player take control of Ustanak to hunt down the human characters.
Being killed in Survivors mode will see you being respawned as an enemy character, when you must take out another human to go back into human form.
Two players go head-to-head to clear waves of enemies in Onslaught, while chaining combos is vital as it sends enemies over to your opponent's screen.
No word yet on whether the DLC will eventually make its way to the PlayStation 3.