Strike Suit Zero gets release date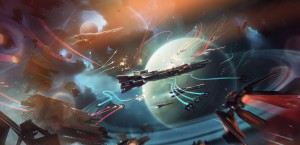 0
COMMENTS
DEVELOPER: Born Ready Games
POSTED:

@PierceJohnson
---
Born Ready Games has confirmed a PC release date for Strike Suit Zero of 24 January.
The space shooter's Kickstarter campaign recently ended, bringing an extra $174,804 USD of funding to aid development.
"We are truly grateful for all the support we've received and above all else want to thank the community," said Born Ready Games CEO, James Brooksby.
"Their support has meant we're now able to make the game we'd always envisioned, and we can't wait for our fans to get their hands on it."
Those that contributed $50 USD or more to the Kickstarter campaign will be granted beta access to Strike Suit Zero in December.