New Sonic games coming in 2013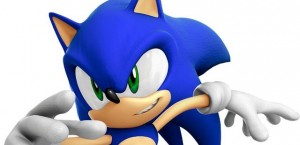 0
COMMENTS
DEVELOPER: SEGA
COMPANY: SEGA
PLATFORM:
Xbox
PlayStation
Nintendo
PC / Mac
POSTED:

@PierceJohnson
---
Sega has plans to release several Sonic the Hedgehog games next year.
The plans include the launch of 'several' digital Sonic games and one new 'boxed' Sonic game during 2013.
Sega is also hoping to grow the Sonic brand in other categories like apparel and stationary.
"Over the next year there will be a big focus on the expansion of [Sonic licensed] toy distribution across Europe," said Sega's Sissel Henno to Toys 'n' Playthings magazine.
"Similarly, we will also be growing the apparel, publishing and stationary categories. We will have several new digital tiles launching as well as a new boxed game, so there will be plenty of opportunities to link marketing campaigns across games and merchandise."
The last boxed Sonic game to be released was in 2011 with Sonic Generations.