Sony reveals redesigned PlayStation Store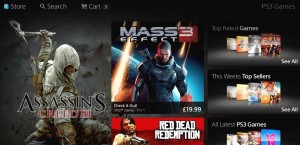 2
COMMENTS
COMPANY: Sony
POSTED:

@PierceJohnson
---
Sony has revealed the redesign of its PlayStation Store which is set to take go live next week.
The overhaul will occur on 17 October with a host of new features, including an enhanced search performance with improved filtering.
The old, blue background has been replaced so that high-profile characters from games such as Assassin's Creed 3 and FIFA 13 appear on each page.
Pages now scroll from left to right so that the store's content is easier to navigate through.
Check out images of the redesign below.