Xbox Live release schedule published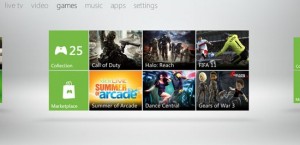 0
COMMENTS
COMPANY: Microsoft
POSTED:

@PierceJohnson
---
Microsoft has published the Xbox Live release schedule for between now and 15 October.
Sega's NiGHTS into Dreams and Sonic Adventure 2 hit the Xbox Live Marketplace this Friday, priced at 800 Microsoft Points each.
The Khyber Strike DLC for Ghost Recon: Future Soldier arrives on 9 October, also for 800 MS Points.
Check out the full list below:
Xbox Live Arcade
Nights into Dreams, 5-Oct, 800 MS Points
Sonic Adventure 2, 5-Oct, 800 MS Points
Worms Revolution, 10-Oct, 1200 MS Points
Naughty Bear: Panic in Paradise, 10-Oct, 1200 MS Points
Pool Nation, 12-Oct, 800 MS Points
Add-ons
Ghost Recon Future Soldier: Khyber Strike, 9-Oct, 800 MS Points
A World of Keflings: Sugar, Spice and Not So Nice, 10-Oct, 320 MS Points
Deal of the Week
Virtua Fighter 5 Final Showdown, 2-Oct to 8-Oct, 600 MS Points
Dungeon Fighter Live, 400 MS Points
Street Fighter 3 Online Edition , 600 MS Points
Super Street Fighter 2 THD, 600 MS Points
Toy Soldiers: Cold War, 9-Oct to 15-Oct, 600 MS Points
Toy Soldiers: Cold War - Napalm, 200 MS Points
Toy Soldiers: Cold War - Evil Empire, 200 MS Points
Toy Soldiers, 400 MS Points
Toy Soldiers - Invasion!, 200 MS Points
Toy Soldiers - The Kaiser's Battle, 200 MS Points
A World of Keflings, 400 MS Points
Renegade Ops, 600 MS Points
Splatters, 400 MS Points
Special Sales
Activision Publisher Sale, 2-Oct to 8-Oct
Family DOTW: Secret of Monkey Island SE, 2-Oct to 8-Oct, 400 MS Points
Kinect Central: Fighters Uncaged, 2-Oct to 8-Oct, 25% off
Kinect Central: Mini Ninjas Adventures, 9-Oct to 15-Oct, 400 MS Points
Double Fine Sale, 9-Oct to 15-Oct
Games on Demand
Ghost Recon Future Soldier, 2-Oct
Your Shape Fitness Evolved 2012, 2-Oct
Lego Indiana Jones 2: The Adventure Continues, 2-Oct
NCAA Football 13, 9-Oct
Ice Age: Continental Drift: Arctic Games, 9-Oct
Alvin & The Chipmunks: Chipwrecked!, 9-Oct
Avatar
Frankenweenie, 2-Oct
NHL Update, 2-Oct
NBA 2K 13, 2-Oct
Resident Evil 6, 2-Oct