Epic Mickey 2 becomes Wii U launch title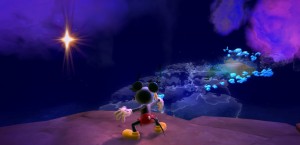 0
COMMENTS
DEVELOPER: Junction Point
COMPANY: Disney
POSTED:

@PierceJohnson
---
Disney has announced Epic Mickey 2 as a launch title for the Wii U.
The game will now be available alongside the console on 30 November.
The Wii U's GamePad is used to display a real-time map of Wasteland, the setting for Epic Mickey 2.
You can use the map to place markers to help navigate your way around, while the GamePad can also be used to draw sketches to use in-game.
Disney claimed the Wii U hardware could "enhance player direction and provide our fans with an immersive as well as unique gaming experience".
Epic Mickey 2 will also be available on Xbox 360, PlayStation 3 and PC a week before the Wii U launch on 23 November.