Epic Mickey 2 will come to consoles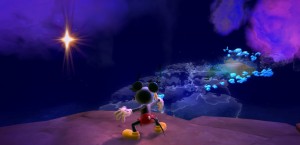 0
COMMENTS
DEVELOPER: Junction Point
COMPANY: Disney
PLATFORM:
Xbox
PlayStation
Nintendo
POSTED:

@MTamerA
---
Disney has confirmed that Epic Mickey 2: The Power of Two, will have an HD version on consoles and will be developed by Blitz Games Studios.
"Disney Epic Mickey 2: The Power of Two is being developed much like a feature film with Blitz contributing to the development of the game for X360 and PS3," a statement sent to Kotaku says.
The first installment of the game was only released on Wii and it seems Disney realises the potential of the wider console market now, especially with Kinnect and the PS Move (trailer below thanks to Gametrailers).
"It's a full partnership between Junction Point and Blitz with one creative leadership team and one creative vision."
The game is due to be released in the Autumn and will support two-player multiplayer.
More screens after the video and break.