Preview - Medal of Honor: Warfighter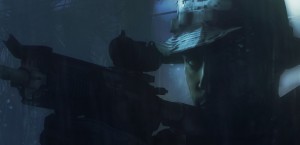 0
COMMENTS
DEVELOPER: Danger Close Games
COMPANY: EA
PLATFORM:
Xbox
PlayStation
POSTED:
---
Medal of Honor's return promised a lot and fell short of the mark in both gameplay and storyline. Warfighter appears to promise even more, but will it deliver?
In a market that gets more competitive by the day, Medal of Honor pride themselves on the unique selling point that they are the most realistic; the opening sequence even states that the following is "inspired by actual events". In Warfighter, they've taken their inspiration from global events, rather than sticking to the conflict in Afghanistan. Voodoo, Mother and Preacher are back, but in a new, crack team tackling targets from Somalia to the Philippines.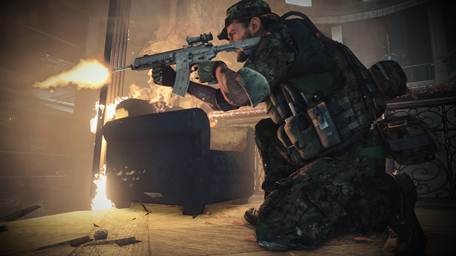 Released later this year, we got a sneak peak at the Philippines. It's hours after a typhoon strike devastates the landscape. The mission is to extract a number of civilian hostages from a hostile group in the region, Abu Sayyaf. The team fight through a flooded hotel with standard firefights through ballrooms, clearing rooms as chunks of wood splinter past your ears. The Frostbite 2 engine makes a return in Warfighter, but this time in the single player campaign in addition to multiplayer. The water effects are so astounding that you may be distracted from the fight itself, and having bits of the environment disintegrate around you is now becoming an industry standard. Speaking of multiplayer, I'm afraid that's a closely guarded secret. Hopefully we'll get more details as we get closer to launch date.
Warfighter appears to be fixing the mistakes made in the first. Characters are more developed and gameplay looks more natural. We hear phone conversations with families, which lead designer, Rich Farley, says is a new focus for the game. Gameplay has been tweaked and it appears the HUD and the terrain guide you adequately towards your target. New breach mechanics are a fun addition, allowing you to choose your approach; you can stun a room with a flashbang, blow a room out with C4 or just kick the door down and go in all guns blazing.
So a storyline that tugs at the heart strings, an improved single-player game engine and I can't stress enough how close to cinematic the graphics are. Together, these improvements could be the ingredients that make Warfighter a significant contender to the big boys of First-person shooters.