Medal of Honor: Warfighter release date announced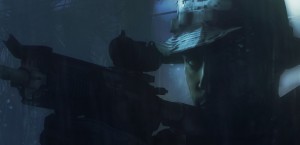 0
COMMENTS
DEVELOPER: Danger Close Games
COMPANY: EA
PLATFORM:
Xbox
PlayStation
PC / Mac
POSTED:

@MTamerA
---
The next instalment of the revitalised franchise Medal of Honor will be released on 23 October this year and will utilise the highly acclaimed Frostbite 2 engine, the power behind Battlefield 3.
The announcement was made at the game's official unveiling at GDC in San Francisco earlier today, which also came with a debut trailer.
The first game after the reboot of the franchise saw you playing one of the highly trained Tier 1 operatives in Afghanistan. Warfighter will continue following the Tier 1 ops.
There will also be a multiplayer element, this time not developed by DICE, but rather developed in-house at Danger Close.
The game will be released on PS3, Xbox 360 and PC.