MGS: Ground Zeroes gets HD screenshots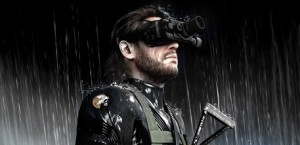 0
COMMENTS
DEVELOPER: Kojima Productions
COMPANY: Konami
PLATFORM:
Xbox
PlayStation
POSTED:

@PierceJohnson
---
Konami has released high-definition screenshots for Metal Gear Solid: Ground Zeroes.
The shots are taken from the game's debut trailer, which you can watch here.
Metal Gear Solid creator, Hideo Kojima, also reportedly told Eurogamer that Ground Zeroes would feature loading screens and a day and night cycle.
The day and night cycle will show players differences in the world depending on the time of day, boosting replayability.
Check out the screenshots below.
Metal Gear Solid: Ground Zeroes doesn't currently have a release date.