Plants vs. Zombies sequel announced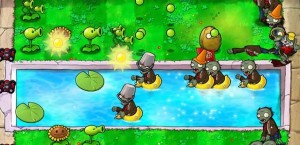 0
COMMENTS
DEVELOPER: PopCap Games
COMPANY: PopCap Games
POSTED:

@PierceJohnson
---
PopCap has confirmed there will be a Plants vs. Zombies sequel next year.
The game doesn't have a solid release date or definite launch platforms but it is expected to arrive in the first half of 2013.
No word yet on whether Crazy Dave will make a return either.
An unidentified spokesperson and possible zombie said: "Spring is crullest curlie ungood time, and plantz grow dull roots. So, we are meating you for brainz at your house. No worry to skedule schedlue plan... we're freee anytime. We'll find you."
We'll bring you more news as it breaks.