Crytek: Not enough interest in TimeSplitters 4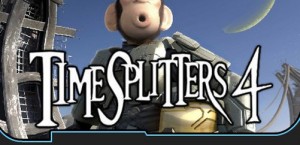 0
COMMENTS
DEVELOPER: Crytek
COMPANY: Crytek
PLATFORM:
Xbox
PlayStation
PC / Mac
POSTED:

@PierceJohnson
---
Interest in another installment to the TimeSplitters franchise is 'not high enough yet'.
A Facebook campaign was started recently to measure the amount of people that wanted to see TimeSplitters 4.
Crytek boss, Cevat Yerli, told VG247 that although interest in a new TimeSplitters was high, it wasn't high enough.
Yerli said: "I tested through my official blog to see how big the TimeSplitters community is, and while the volume of responses was quite high, we feel it's not high enough yet."
Yerli said that the campaign did manage to get the publisher thinking about TimeSplitters again.
He added: "That being said, it did indeed trigger a deeper evaluation of what we do with TimeSplitters, and I can only say this for now; we might have some surprises coming soon."