TimeSplitters 2 HD was cancelled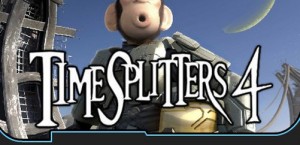 0
COMMENTS
DEVELOPER: Crytek
COMPANY: Crytek
PLATFORM:
Xbox
PlayStation
PC / Mac
POSTED:

@PierceJohnson
---
A high-definition version of TimeSplitters 2 was in development before Free Radical Design was shut down.
Ex-staff members at Free Radical revealed the HD version was being worked on in 2008 before production had to stop.
Steve Ellis told NES: "We had an 'HD' downloadable version of TimeSplitters 2 in development at Free Radical in 2008.
"I don't know what happened to that but yes, I'd love to see it released at some point."
Ellis suggested the remake might even help the campaign to get a TimeSplitters 4 developed.
"Maybe it could be the catalyst that is required in order to raise enough interest in TimeSplitters 4 that a publisher might want to fund it."