DayZ to become standalone game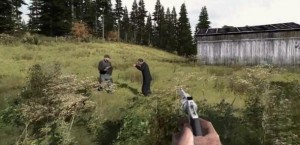 0
COMMENTS
DEVELOPER: Bohemia Interactive
COMPANY: Bohemia Interactive
POSTED:

@PierceJohnson
---
Zombie survival modification DayZ is to be released as a standalone game.
ArmA II developer Bohemia Interactive will be funding the title while DayZ creator Dean Hall will be the project lead.
Hall confirmed the news on the DayZ developer blog.
He said: "That's right, this is actually happening.
"This is the fairly-tale outcome for a mod that many would have said impossible four months ago.
"Development and updates of the mod will continue in parallel with the development of the game, so anyone who is playing the mod now will be able to continue to do so. The project will follow the Minecraft development model; fast iterations with the community alpha available for a heavily discounted price."
Hall also confirmed the DayZ mod had been played by over one million different people since launching four months ago.