Sniper: Ghost Warrior 2 delayed again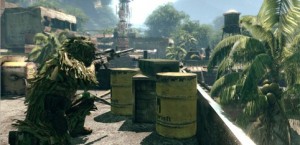 0
COMMENTS
DEVELOPER: City Interactive
COMPANY: Namco Bandai
PLATFORM:
Xbox
PlayStation
PC / Mac
POSTED:

@PierceJohnson
---
Sniper: Ghost Warrior 2 has been delayed again until 15 January.
Earlier this month it was revealed the game would be delayed from August to October and now the shooter has slipped back even further.
Namco Bandai Partners PR director, Lee Kirton, told VideoGamer: "I can confirm this is true. We will provide a full announcement with City Interactive soon.
"It's key we all want this title to be fantastic in the genre and the leading Sniper game for sure. The engine is fantastic and the level of polish is also key to the title's success.
"As soon as the official announcement through distributors is available I will provide it."
Sniper: Ghost Warrior 2 will be available for Xbox 360, PS3 and PC when it eventually arrives.