Sniper: Ghost Warrior 2 now launching March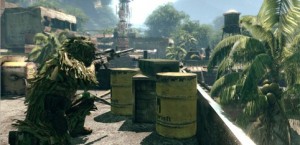 0
COMMENTS
DEVELOPER: City Interactive
COMPANY: Namco Bandai
PLATFORM:
Xbox
PlayStation
PC / Mac
POSTED:

@PierceJohnson
---
City Interactive has confirmed that Sniper: Ghost Warrior 2 will now launch 12 March.
The sequel to the 2010 shooter Sniper: Ghost Warrior was originally set to launch last August before being pushed back to October and then January 2013.
No reasons have been given for the numerous delays but publisher Namco Bandai has previously stated that the title needed further polishing to enhance the final product.
The game will now be launching close to several big titles, including Tomb Raider and Gears of War: Judgment.
Take a look at the latest trailer for Sniper: Ghost Warrior 2 here.