New PES studio opening in UK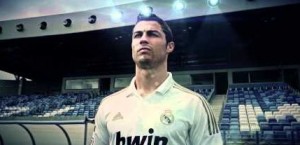 0
COMMENTS
DEVELOPER: Konami
COMPANY: Konami
PLATFORM:
Xbox
PlayStation
PC / Mac
POSTED:

@PierceJohnson
---
Konami will open a new studio in London to assist in developing the Pro Evolution Soccer series.
The new studio will work with the PES team in Japan to help recreate European football culture in the games.
Konami boss, Shinji Hirano, said: "These are hugely exciting times for the PES Series.
"We are looking for a number of creative people who can help us elevate PES to whole new levels.
"As part of Konami's commitment to ensuring PES captures the majesty of European football, we are looking for people to help capture the very essence of the beautiful game and bring it to life."
The next title in the series, Pro Evolution Soccer 2013, is set to release 2 October. Check out a gameplay trailer here or read details of the demo here.