Konami: FIFA not focused on gameplay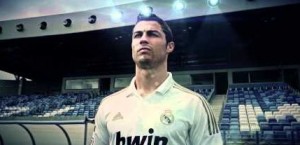 0
COMMENTS
DEVELOPER: Konami
COMPANY: Konami
PLATFORM:
Xbox
PlayStation
Nintendo
Mobile
PC / Mac
POSTED:

@PierceJohnson
---
Pro Evolution Soccer developer Konami feels the FIFA series isn't focused on gameplay.
FIFA and Pro Evolution Soccer go head-to-head every year for the title of best football game, with the EA Sports franchise selling more copies.
Now Konami has suggested that FIFA might be trying to attract a different audience with new features instead of concentrating on how the game plays.
Pro Evolution Soccer team leader, Jon Murphy, told OPM: "We always focused on gameplay and that's what we want to get back to.
"Maybe EA thinks they've gone far enough with gameplay and they've got other things to do – maybe they want to attract a different kind of audience with different features.
"But I've always thought it's right that we should be concentrating really hard on the way you play a game against someone else, and that unique PES feeling, which is all about gameplay."
Pro Evolution Soccer 2013 will be released 2 October.