EA's Fight Night team developing next UFC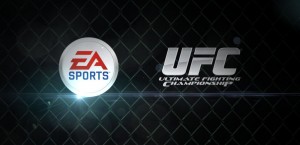 0
COMMENTS
DEVELOPER: EA Sports
COMPANY: EA
PLATFORM:
Xbox
PlayStation
PC / Mac
POSTED:

@PierceJohnson
---
EA has announced that the new UFC game will be developed by the Fight Night studio.
EA acquired the rights to the UFC license from THQ last month and now the company has confirmed the team at EA Sports HQ in Canada will take charge.
The last mixed martial arts game from the company, EA Sports MMA, was developed by EA Tiburon.
The project will be overseen by creative director Brian Hayes, who has worked on Fight Night Round 4 and Fight Night Champion in the past.
Hayes said: "For me personally, the UFC is something that I grew up with. I remember watching the first UFC events when I was a teenager and it's amazing to see how they have evolved and flourished.
"Ultimately, we're huge fans, we think we have a great team and we are really excited to be taking on this new challenge. We look forward to bringing the UFC video game experience to new heights."