UFC could see camera and Kinect integration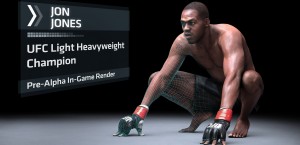 0
COMMENTS
DEVELOPER: EA Sports
COMPANY: EA
PLATFORM:
Xbox
PlayStation
Nintendo
PC / Mac
POSTED:

@MTamerA
---
EA's Brian Hayes, creative director on UFC, has told ArabicGamers that there are "interesting things" which can be done with the Kinect and Sony Eye camera.
Asked whether or not the control systems had been confirmed, Hayes said that the team were still working on a control system and that they were focusing on making sure they get the controls right. However, he didn't rule out the possibility that the analogue fighting game mechanic would feature.
"For the first iteration of the game, one control philosophy is what we're focusing on," he said.
"We're trying to make sure we lock one super solid, really tight mechanism and then go from there."
But the "interesting things" Hayes discussed with respect to the motion cameras for both consoles were not control systems.
"For Kinect, or Move for controlling the actual second-to-second gameplay, that's not something we're examining at this current time," he said, but went on to say that the cameras, with their abilities to recognise the position of your posture, could have an impact on the game and the dialogue you hear in the game.
"Can the game respond by changing the camera angle and intensify the presentation somehow? Those are the really interesting opportunities for the dynamic use of these things.
"You can even, this is all creative and I'm not saying it's in the game, but if we can recognise that you're really tense, is your trainer [in between rounds] going to say 'Hey calm down man, we need you to relax, take a deep breath', but it wouldn't say that if you are relaxed."
This mechanic, as far as we've been told, will not be part of the first instalment of EA's dive into the UFC universe, however it is something we might see in later iterations of the game.