Planet Nam Nam coming to iOS and Android devices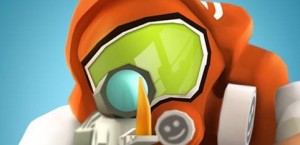 0
COMMENTS
DEVELOPER: Game Cooks
COMPANY: Game Cooks
POSTED:

@Zee_ZS
---
Game Cooks studio is preparing a new game, Planet Nam Nam, for iOS and Android devices.
Planet Nam Nam's hero is P1W, an awesome person and the world's greatest hero, whose misson is to retrieve human monuments.
Game Cooks wrote in the game's description: "P1W has to go to Planet Nam Nam, to fight off the vicious Nam Nam birds, who stole the monuments and took them to their base."
"You have to destroy all birds on the screen in addition to their toxic eggs, before they hit the ground and make your mission even more miserable.
"P1W has awesome weapons and cool power-ups to be used to complete the mission!"
You can watch the trailer video released by Game Cooks. You can also join Planet Nam Nam's Facebook page for more information.
The game will be released during October. Keep your eyes open to know more.