Microsoft could create Gears of War, Forza TV shows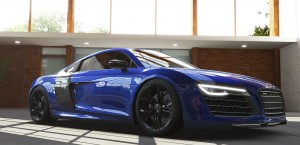 0
COMMENTS
DEVELOPER: Turn 10
COMPANY: Microsoft
POSTED:

@PierceJohnson
---
Microsoft could create TV shows based on any number of the intellectual property it owns, including Gears of War and Forza.
That's according to Microsoft's entertainment and digital media president Nancy Tellem, who told Bloomberg that there's a massive amount of high-quality content to pick from.
A Halo series is already in the works - with the involvement of Steven Spielberg - but there could be more familiar content for gamers in the near future.
"Well, I must say, and this was a wonderful discovery for me when I arrived, is that the rich amount of IP that Microsoft owns," said Tellem.
"Whether it's from a game like Fable or Age of Empire or Gears of War or Forza, which is an amazing car racing game, or Halo. These are the things that frankly if they weren't attached to Microsoft everyone would yearn to have. This is an amazing platform to work from."
Earlier Microsoft revealed it was co-producing a new show called Humans, set in an alternate world where robots can be purchased to do the family chores.