Turn 10: Forza 5 our most ambitious game yet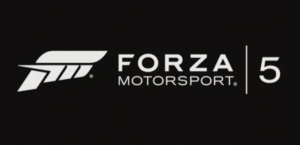 0
COMMENTS
DEVELOPER: Turn 10
COMPANY: Microsoft
POSTED:

@PierceJohnson
---
Forza Motorsport 5 is set to be the most ambitious title in Turn 10's history, according to community manager Brian Ekberg.
The latest instalment in the franchise launches on Xbox One later this year, and Ekberg is pointing to four key areas of innovation as evidence of Forza 5's scope.
These are graphics, multiplayer, physics and improved AI - which includes the much talked about Drivatar feature.
"Forza Motorsport 5 is our most ambitious game yet," said Ekberg in a behind closed doors showing of the racer.
"This is because we're launching on Xbox One, and we want to offer the true motorsport experience."
Later Ekberg showed off the Laguna Seca track, which has appeared in other Forza games but not like this.
"We brought this track to life like never before," he added.
"We call it perfection through imperfection."
He then pointed out the cracks in the road and other similar features that add realism and depth to all the tracks.
Forza Motorsport 5 is coming out as a launch title for Xbox One later in the year.