Battlefield dev: Next-gen machines can give PC experience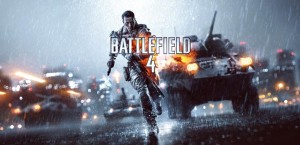 0
COMMENTS
DEVELOPER: DICE
COMPANY: EA
PLATFORM:
Xbox
PlayStation
PC / Mac
POSTED:

@PierceJohnson
---
The Xbox One and PlayStation 4 will allow console players to get the same Battlefield 4 experience as PC users, according to DICE executive producer Patrick Bach.
Next-generation machines will come with significantly more power so that games will look more like they do on PC.
Bach claims it's a "huge difference" and one that he's looking forward to.
"To us it's a huge difference," he told ArabicGamers.
"I think the next-generation consoles will give us the opportunity to actually give players the same big scale experience that you have on PC for quite some time.
"With 64 players, 60 frames-per-second, proper frame rate, you get that full Battlefield experience even though you're sitting in your living room in front of your TV with a controller in your hand."
It's recently been confirmed that Battlefield 4 will launch with 10 modes and seven maps.