Battlefield 4 leaked by EA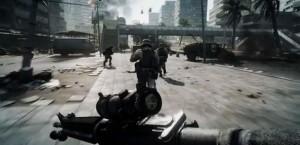 0
COMMENTS
DEVELOPER: DICE
COMPANY: EA
PLATFORM:
Xbox
PlayStation
PC / Mac
POSTED:

@PierceJohnson
---
Details of a new Battlefield game have been leaked by EA.
An advert on the EA Origin store revealed that pre-ordering Medal of Honor: Warfighter would give you beta access to Battlefield 4.
The advert has since been removed.
Battlefield 4 hasn't been officially announced by EA but it is understood that a new entry for the franchise is currently being worked on.
Check back for more details regarding Battlefield 4 in the near future.