New Battlefield 4 expansions, mechanics and game modes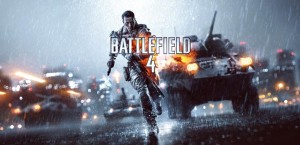 0
COMMENTS
DEVELOPER: DICE
COMPANY: EA
PLATFORM:
Xbox
PlayStation
PC / Mac
POSTED:

@MTamerA
---
DICE CEO Karl-Magnus Troedsson announced new game modes for multiplayer and new expansion packs for Battlefield 4 at the EA GamesCom media briefing.
The new multiplayer mode, Obliteration, is inspired by the Capture the Flag game mode, but has a unique and potentially game-changing twist.
Players must find a randomly spawned bomb in the map, secure it and place it at the enemy's base. Once secured the bomb needs to be detonated to complete the objective. Teams will be required to do this three times to win the round, but as there is only ever one bomb at any time, it could make for some interesting gameplay.
Obliteration can be played with up to 32 players on the XBox One and PS4, while Xbox 360 and PS3 games will be capped at 24 players.
With the all enhanced "Leveloution" system, an evolution of DICE's quest to create an accurate destructible environment, strategic gameplay becomes key.
Not only can you shoot through walls and blow up vehicles, you can now create new routes (within reason we're assuming) by manipulating the environment and punching holes through the scenery. According to the trailer, you can even take down buildings. We're not sure how far you can take Leveloution in the main campaign, but in the multiplayer maps it certainly looks at home and we know what it's capable of.
A new expansion pack was also announced, Parcel Storm.
The new expansion pack will be based on a group of islands in the South China sea with extreme changes in weather conditions. Your job is to read the changes in the environment and take advantage of them to give you the upper hand. With the Leveloution gameplay and the introduction of amphibious warfare on a large scale, this will be a welcome change from the stale land-based maps.
Finally, BF3 Premium owners, Battlefield 4 Digital Deluxe pre-orderers and owners of Medal of Honor: Warfighter, will be granted three days early access before the beta is opened to players worldwide.
In addition DICE confirmed Battlefield 4 Premium members will have access to five expansion packs; China Rising, Second Assault, Naval Strike, Dragon's Teeth and Final stand, which will be released next summer.
Battlefield 4 will be released October 29 this year on current gen consoles, with XBox One and PS4 release dates yet to be confirmed.