Marvel Heroes getting new Asgard zone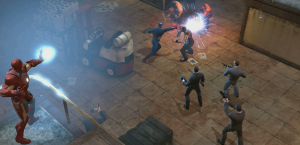 0
COMMENTS
DEVELOPER: Gazillion Entertainment
COMPANY: Gazillion Entertainment
PLATFORM:
PC / Mac
Free to Play
POSTED:

@PierceJohnson
---
Gazillion Entertainment has revealed that Marvel Heroes will be getting a new zone called Asgard in its first major update this month.
The update will also add new PvP and End Game modes for players who have defeated the last boss.
And there's a new currency for an alternate method to earn playable Heroes, and a new tier of 'Ultimate' items to boost a hero's power.
Meanwhile the Asgard zone will include new story content set in the realm of Thor and Loki, new areas and much more to be revealed later on.
Gazillion also confirmed that Marvel Heroes hit 1.5million registered users since launching last month.
"We are honoured by this incredible one and a half million registered users milestone and thank everyone who has played Marvel Heroes," said Gazillion CEO David Brevik.
"As the Marvel Heroes community continues to grow and expand, we're working hard to make the gameplay experience even better and add new content to the game.
"This is just the beginning for Marvel Heroes. We're very excited about the future."
You can find out more about Marvel Heroes by clicking here.