Ubisoft: We only make games with franchise potential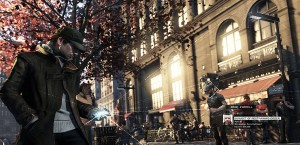 0
COMMENTS
DEVELOPER: Ubisoft
COMPANY: Ubisoft
PLATFORM:
Xbox
PlayStation
Nintendo
Mobile
PC / Mac
POSTED:

@PierceJohnson
---
Ubisoft will only make a game if it has the potential to be turned into a franchise, according to the publisher's vice president of marketing Tony Key.
Ubisoft has several long-running franchises on its books at the moment, with new installments for series like Assassin's Creed and Rayman set for release this year.
The publisher also has new IP in the works, like Watch Dogs and The Division, but Key said every new IP is started with the intention of turning it into a franchise.
"That's what all our games are about; we won't even start if we don't think we can build a franchise out of it," he told [a]listdaily.
Key also said that Ubisoft is happy with how Watch Dogs is shaping up, but "until we're the biggest game of the year we're not going to be satisfied".