Resident Evil: Revelations has Season Pass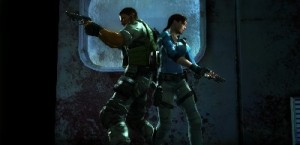 0
COMMENTS
DEVELOPER: Capcom
COMPANY: Capcom
PLATFORM:
Xbox
PlayStation
Nintendo
PC / Mac
POSTED:

@PierceJohnson
---
Capcom's upcoming Resident Evil: Revelations will be expanded with four DLC packs, all available if you buy a Season Pass.
The Season Pass was spotted as a pre-order incentive on the game's Steam listing.
The packs will apparently be for the game's multiplayer Raid mode.
"Fight the fear with more weapons and more characters! Expand your Raid mode experience with the Resident Evil: Revelations Season Pass which includes four pieces of additional content," reads the Season Pass product description.
"Content will be revealed and available shortly after the game's release."
There's no word on whether the content will come to Xbox 360, PlayStation 3 and Wii U or just PC. We'll update with more when we hear it.
Resident Evil: Revelations launches 21 May.