Capcom explains why Vita isn't getting Revelations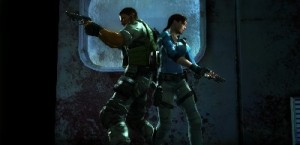 0
COMMENTS
DEVELOPER: Capcom
COMPANY: Capcom
POSTED:

@PierceJohnson
---
Resident Evil: Revelations isn't being ported to the PlayStation Vita because the developers wanted to focus on putting it on larger screens.
Capcom confirmed the 3DS remake for consoles and PC earlier this week, but there was no mention of the Vita getting a version.
Product manager, Mike Lunn, said Capcom wanted to develop Revelations around the large screen experience.
"When we were developing Revelations for new platforms we really wanted to hone in on the experience you get with a large format screen, surround sound, etc," Lunn wrote on the US PS Blog.
"This type of setup really helps players get sucked into the horror vibe and enjoy the game to its fullest extent.
"3DS and PS Vita infrastructure let alone developing games for them are extremely different beasts. Even just the screens as you mention are completely different resolutions/functions."