Lost Planet 3 delayed until August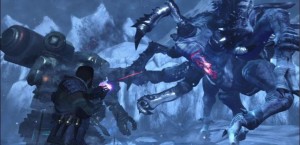 0
COMMENTS
DEVELOPER: Spark Unlimited
COMPANY: Capcom
PLATFORM:
Xbox
PlayStation
PC / Mac
POSTED:

@PierceJohnson
---
Capcom has confirmed that Lost Planet 3 has been pushed back to launch at the end of August.
Apparently the delay is due to "business reasons", although Capcom was reluctant to elaborate on that point.
Lost Planet 3 is in development at Spark Unlimited and was originally set for an "early 2013" release before being pushed back to June, and now to August.
Multiple delays for a game are rarely a good sign so we're keeping our fingers crossed that it will turn out all the better with a bit of extra time for tweaks here and there.
You can check out the latest trailer for Lost Planet 3 by clicking here.