Final Fantasy X HD still coming to the Vita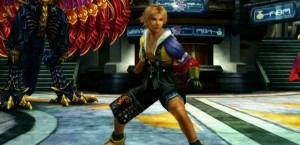 0
COMMENTS
DEVELOPER: Square Enix
COMPANY: Square Enix
POSTED:

@PierceJohnson
---
The Final Fantasy X remake is still in development for the PlayStation Vita, with a new video being spotted at a Sony event in Japan.
Until now there has been no news on the RPG since it was first announced at the Tokyo Game Show in 2011.
A video has now surfaced of FFX HD running on the handheld, with different character models being shown off.
Check out the video below.
A price cut for the PS Vita in Japan was also announced at the event.