Nintendo announces new 3DS games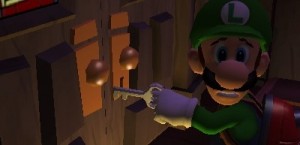 1
COMMENTS
DEVELOPER: Nintendo
COMPANY: Nintendo
POSTED:

@PierceJohnson
---
Nintendo has announced several new titles for the 3DS, including new Luigi, Mario and Donkey Kong games.
Among the newly-revealed games is a new Mario and Luigi RPG called Dream Team, coming to the 3DS in the summer.
Also coming in the summer is a Mario Golf: World Tour game, in development at Camelot.
Donkey Kong Country Returns 3D, a remake of the Wii version, will also launch in the summer for the 3DS.
Nintendo also revealed release dates for several games, including a 28 March release for Luigi's Mansion 2, a 14 June release for Animal Crossing: New Leaf and a 17 May release for Pokemon Mystery Dungeon: Gates to Infinity.