Special Forces: Team X gets video blog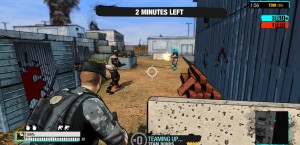 0
COMMENTS
DEVELOPER: Microprose
COMPANY: Atari
POSTED:

@PierceJohnson
---
Zombie Studios has released a video blog for third-person shooter Special Forces: Team X.
Announced last week, the Xbox 360 and PC downloadable title is set to be released 6 February.
The blog features Zombie Studios developers Jared Gerritzen and Andy Kipling discussing maps, weapons and abilities.
Check it out below.
If you want to read up on some more Special Forces: Team X details then click here for a trailer and screenshots.