Football Manager aiming to be bigger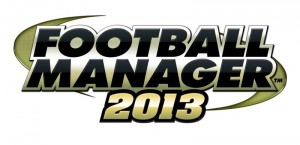 0
COMMENTS
DEVELOPER: Sports Interactive
COMPANY: SEGA
PLATFORM:
Mobile
PC / Mac
POSTED:

@PierceJohnson
---
Football Manager is aiming to become a bigger franchise than it already is, according to Sports Interactive boss Miles Jacobson.
The latest entry in the series, Football Manager 2013, is the fastest selling Football Manager game to date.
However Jacobson believes there is still room for growth and has stated the next Football Manager can perform even better.
"In a year where the market is down almost everywhere, we're significantly up, double digit up on a global level," he told MCV.
"FM Handheld on iOS is also double digit up, over half a million units sold globally. Even the PSP game did better than we expected. For a studio that's in its 21st year now, to still see record sales is something we are really proud of."
Sports Interactive is now targeting even better review scores across the board next time round.
"FM13 was our highest reviewed game for some time - 87 on Metacritic - but it's still not where we want to be, which is 90.
"There's no reason why a triple-A PC title, which we are, shouldn't be competing with a triple-A console title."