Splinter Cell: Blacklist delayed until August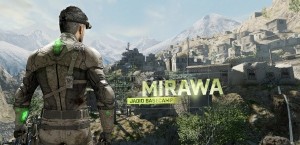 0
COMMENTS
DEVELOPER: Ubisoft
COMPANY: Ubisoft
PLATFORM:
Xbox
PlayStation
PC / Mac
POSTED:

@PierceJohnson
---
Ubisoft has announced that Splinter Cell: Blacklist won't be released until August.
The stealth title was originally due to launch in the spring before being given a new release date of 20 August.
It's also been confirmed for Xbox 360, PlayStation 3 and PC but nothing has been officially mentioned about a Wii U version.
Ubisoft are calling Blacklist 'the most ambitious Splinter Cell' yet, with single player, co-op and a Spies vs. Mercenaries mode in the works.
Click here to watch Sam Fisher perform non-lethal takedowns on enemies.