LEGO Marvel Super Heroes announced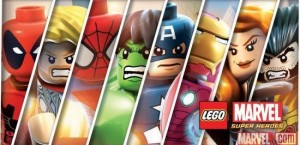 0
COMMENTS
DEVELOPER: Warner Bros.
COMPANY: Warner Bros.
PLATFORM:
Xbox
PlayStation
Nintendo
Mobile
PC / Mac
POSTED:

@PierceJohnson
---
Warner Bros. and Marvel Entertainment have announced a LEGO Marvel Super Heroes game.
It will launch on Xbox 360, PlayStation 3, Wii U, PS Vita, 3DS, DS and PC as the first LEGO game to feature Marvel characters.
Favourites such as Spider-Man, Hulk, Iron Man, Thor and others will be included in the game, as the heroes aim to save Earth from the evil Loki and Galactus.
"We're very excited to bring a myriad of classic Marvel characters to life in LEGO form for some fun, family-friendly gameplay in LEGO Marvel Super Heroes," claimed TT Games Publishing managing director Tom Stone.
"Players will brave the ultimate mission to save the world as they explore famous landmarks in LEGO New York and take the adventure beyond Earth to iconic locations in the Marvel Universe."
LEGO Marvel Super Heroes will be released later this year.