Metal Gear Rising developers interested in sequel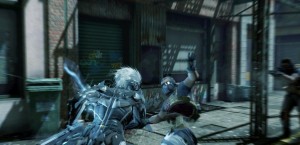 0
COMMENTS
DEVELOPER: Kojima Productions
COMPANY: Konami
PLATFORM:
Xbox
PlayStation
POSTED:

@PierceJohnson
---
The developers of upcoming Metal Gear Rising: Revengeance would be interested in creating a sequel.
The hack and slash title might not be making its way to consoles until February 2013 but that hasn't stopped talk of another game similar to Revengeance.
Kojima Productions producer, Yuji Korekado, said working on a sequel would be "awesome" as long as people are interested.
"If people like Metal Gear Rising, if the fans who play this game ask for more, that would be awesome," he told Eurogamer.
"That would be great for us and we would be happy to consider working on another game in Metal Gear Rising."
Metal Gear Rising focuses on the story of Raiden, with events taking place after Metal Gear Solid 4.
Korekado claimed that there are characters in the Metal Gear world other than Raiden and Snake that could be explored further.
"We believe in the Metal Gear world there are several other characters and settings and other elements that can lead to more projects," he added.
"If I start saying names and specific characters or elements then people will start thinking we're actually working on those projects, but I believe on Snake's side of course there are many characters who are very interesting.
"Not only that, but also on the enemies' side we believe there are many characters who have potential to be worked on."
You can take a peak at the latest trailer and screenshots for Metal Gear Rising: Revengeance here.